Task
: After our first physical computing class, we were asked to make a simple circuit with an unconventional home made switch.
Ideation
: I drew inspiration from how myself thought and decided to make "someone coming up with an idea". The finished object should have a LED lit up over his head, imitating a cartoonish expression. A series circuit should do.
Expanding ideas
: I then thought it would be fun to also add another mode to my circuit — when the person is done thinking, he starts writing something and the lamp on the table lights up instead. The circuit should still be in series, though looking like a parallel one with a switch toggling modes.
Planning
: The schematic was simple, but it took me a while to come up with physical ways to hide wires and switch between the two modes. 
Designing
: I decided to make one arm rotatable, so when he pokes the pen against his face the LED over the head lights up, and when he puts his arm down to the table the lamp LED lights up. The pivot would be his elbow. The forearm and the pen would be the switch.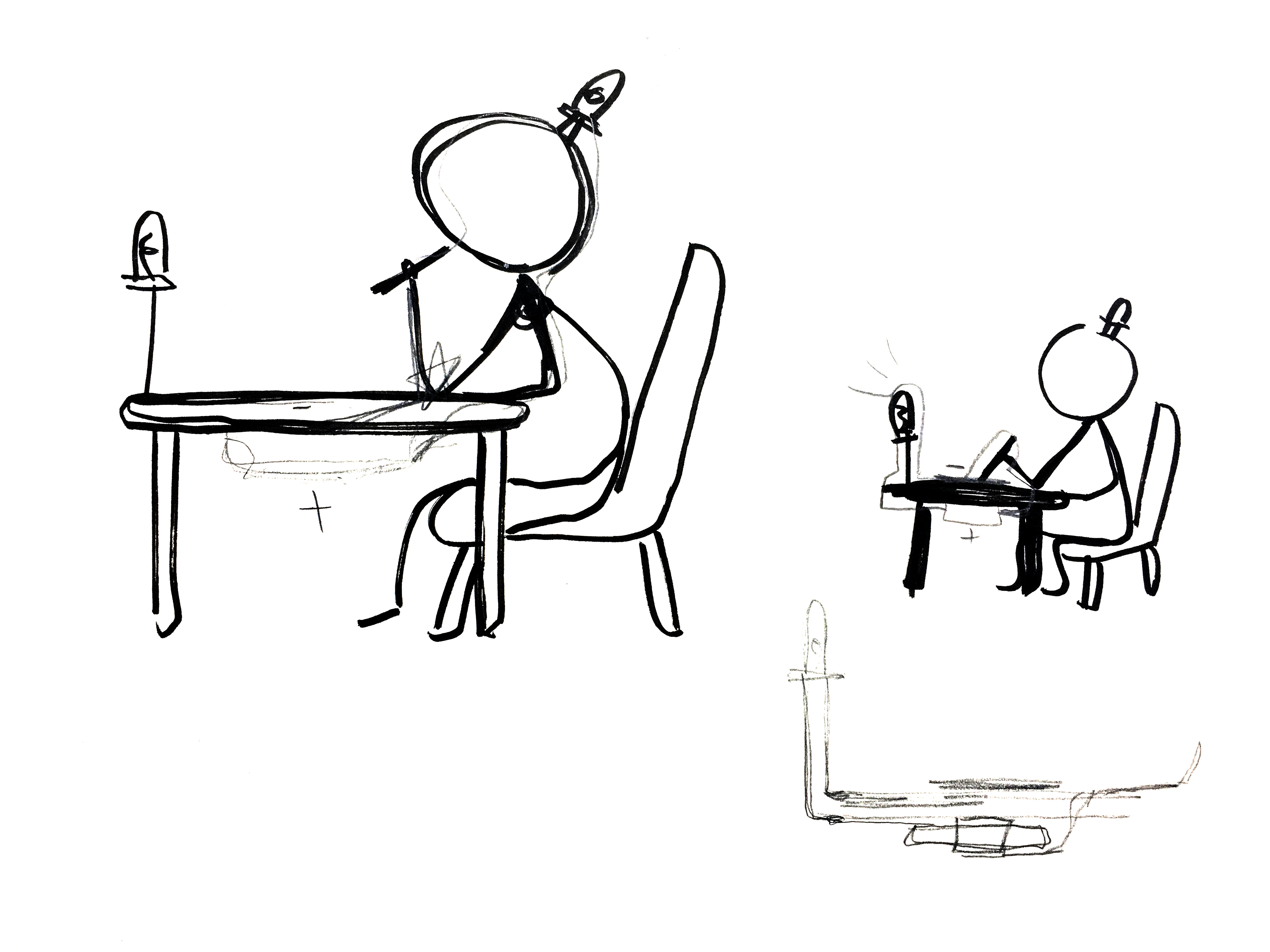 Prototyping
: I then decided to make a quick and rough prototype to see if my design can be achieved physically, and wether some changes should be made. I started with the lamp LED mode first.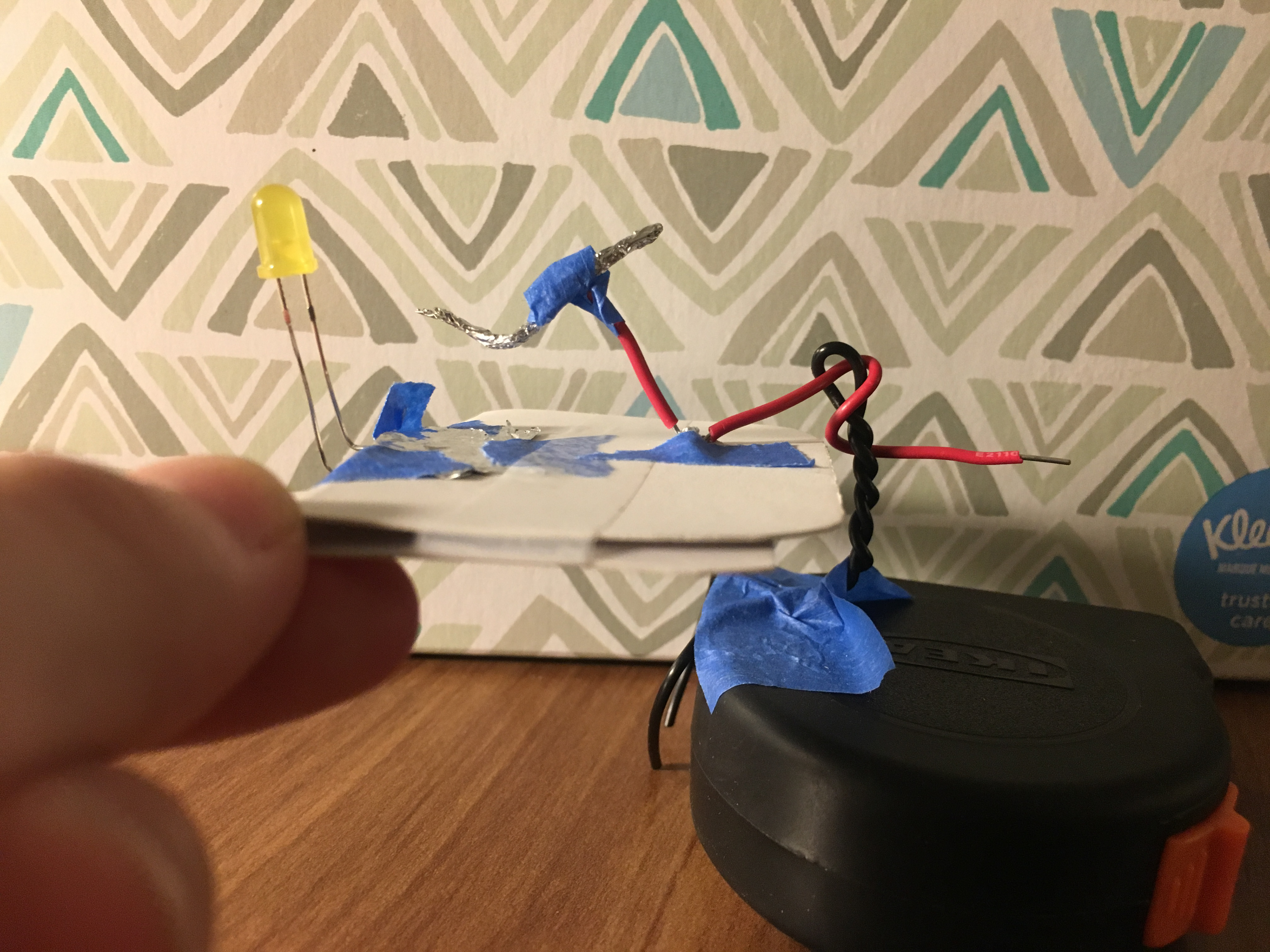 Frustration
: It took me a long time to get this mode work, mainly due to the poor connections and the difficulties to get the arm's angle right.
At this point I was very upset, as I realised that the design of the rotatable arm is not reliable. With flimsy materials that I have at hand, I can hardly make sure the penpoint is touching accurately and firmly.
Reorientation
: To proceed, I sadly have to decide to cut the overhead LED part and only focus on the lamp.